You won't find any pics of me on this site yet,no scanner,but I have some good shots of Kamloops and some other places around town here.Hey Dalan how about hooking me up with that sweet scanner of yours for 20 minutes, forget the CD burner for now, I don't need to make anymore mix CD's for the trip to class,I need that scanner more than the CD's.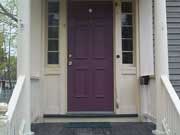 I hope to update this page often with new photos.
What's New?
Here I might add an entry whenever I make an update to my web site. Where appropriate, I'll include a link to the change. For example:

1/1/00 - Added new photos of my most recent vacation to Italy to the "Vacation Photo Album" page.